12.11.12
Holiday & Seven Year Anniversary Party!!
Come join us on December 20, 2012 the staff and clients of Off the Map Tattoo to celebrate whatever Holiday is important to you and our 7 year anniversary! This party will have so much amazing FREE stuff it would be crazy not to attend. Not to mention the general merriment, and fun!

CLICK HERE TO RSVP ON FACEBOOK!
DOORS OPEN AT 6PM: Every single person through the door gets an Off the Map Tattoo gift certificate!

7:00PM- Free catering from the chefs of the Grub Shop and Bistro Le Gras!

8:30PM- Pin the tramp stamp on Santa! First place gets $75 Off the Map Gift Certificate!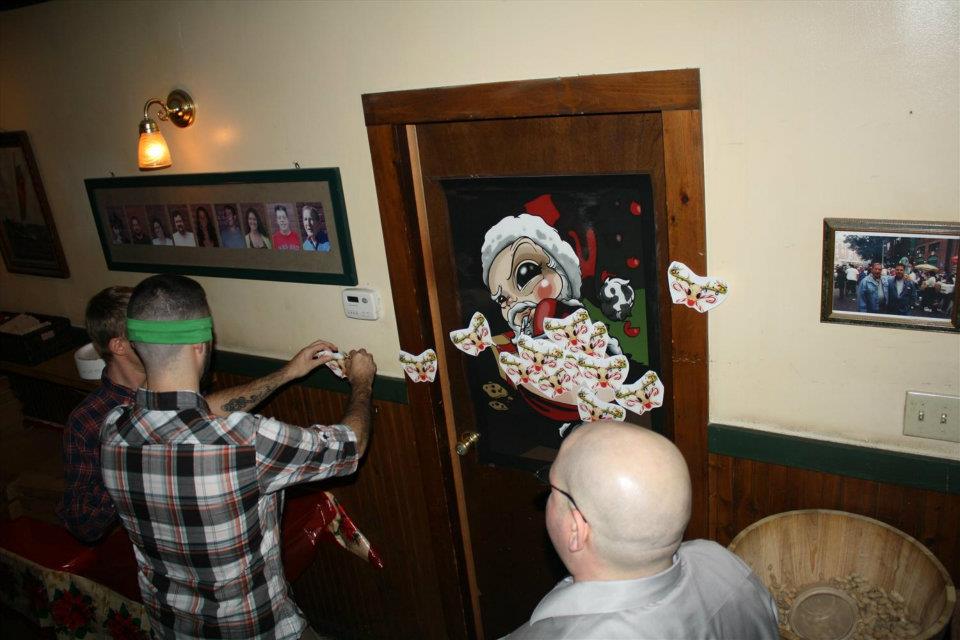 10:00 PM- Amazing Raffle Prizes including prizes and certificates from Bistro Le Gras, The Grub Shop, Hillside Pizza, Berkshire Blanket, Snap Fitness, Easthampton Cross Fit, Jackson & Connor, Alexis Design, Lucky Design Media, Popcorn Noir, Manhan Cafe, Halo Couriers, Luthier Co-Op, Motion Chiropractic, Northampton Karate, TruBeer, Anna Bee Craft, Local Author Anna Bowen, SHOW Circus, Fitness Fusion, Pioneer Valley Fitness , Valley Art Supply, Art Party Studio, South Hadley Tower Theatres, Tavern on the Hill, Antonios, Pioneer Valley Roller Derby, Mt Tom's Ice Cream and more!
-Best Tattoo Idea Contest- Winner gets $250 towards their tattoo idea! Enter any time during the evening!
And so much more! Did we mention it's all free? No admission, no charge for raffle tickets, no cost for fun! We hope to see all of you there to celebrate with us! Tell all your friends!
To see how fun previous years have been, check out the photo albums!